Who Else Wants The Once-a-Week 'Sneak' that Took Me from Serial Story Starter to Finishing More Books Than Ever?
---
Do you want to write more Kindle books?
Is your current work-in-progress not as fun or progressing as fast as you expected?
Do you have dozens of stories that you've started and given up on, watching them die slow deaths on your hard drive?
I know how you feel.
Hi! My name is Britt Malka, and I was a Chronic Story Starter.
When I had a good story idea, I'd just start writing – without any kind of outline – just to get all the details out of my head and onto my computer.
The problem? I never went back to those old stories.
I was stuck in an endless cycle: start a new story, spend valuable time on it, then peter out and give up.
Rinse. Repeat. Never go back.
Can you relate? Are you in the same boat?
Something had to change. I couldn't go on like this, stuck in a never-ending loop.
I decided to figure out what was going on - to pinpoint exactly what was causing me to keep abandoning stories.
I knew there had to be some recurring issues. If I could find them, maybe I could fix them and finally start finishing more books.
Maybe I could even go back to the dozens of stories I'd already orphaned and give them new homes!
Here's what I discovered after carefully analyzing my own patterns that were leading to so many abandoned stories...
There were 3 major issues that I had to address in order to stop giving up on started stories.
After I identified them, I set out to tackle each one.
After some trial-and-error and more than a few mistakes, I finally had it figured out.
No more abandoned stories!
And, just as exciting, a way to finally go back to all the unfinished stories piled up on my computer and breathe new life into them!
Now I'm ready to share my solution with you.
Introducing...
Inside this 53-page PDF, you'll get everything I discovered to help me stop abandoning started stories:
Figuring out the

real reason

you abandoned a story - and why simply calling it "procrastination" or "writer's block" can make everything worse.
Determine when

NOT

to revive abandoned stories so you don't waste time on duds.
Why once-a-week commitments are best if you want to make the most of your efforts.
Figuring out what you have in the abandoned story that can be salvaged and built upon.
Help with what you need to

finish abandoned stories

.
How to

avoid getting bogged down

and giving up again.

BONUS #1:

Cheatsheet of Problems and Solutions to help you recognize your weaknesses and prevent future story abandonment.

BONUS #

2

:

5 Rescue Templates to help you quickly revive an abandoned story using proven story structure methods.



You have 2 choices now...
►You can keep starting and abandoning stories.
►Or, you can take advantage of the time and effort I put into figuring out how to
break the cycle and start finishing more books.
It isn't difficult. Anyone can do this.
But if you don't let me show you how, it's unlikely anything will change. You'll keep doing what you've been doing. And the books will never get written!
You don't want that. I don't want that for you.
Click the button below to start reviving
your abandoned stories today!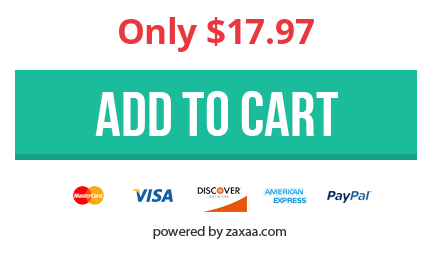 PS - If you have a bunch of started stories that you abandoned, they can be saved! All you need is the solution I came up with to revive my own neglected stories. That's right at your fingertips. Break the cycle of starting and giving up. Start finishing more books - beginning today!
​